CAT'S CRADLE
A string game for two players.

1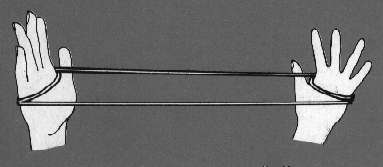 2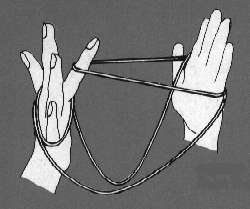 Repeat first one hand, then the other.
3
4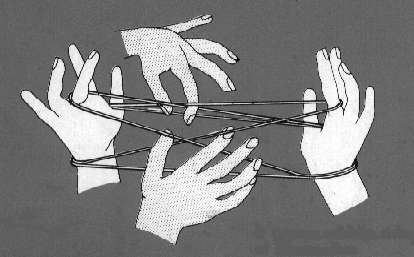 B grasps middle strings at intersection.
5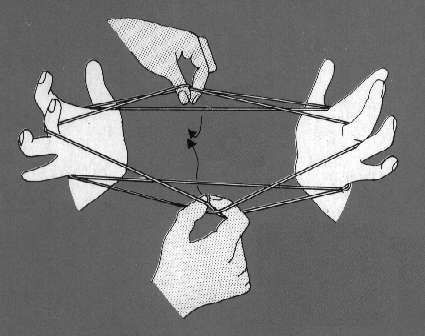 B hands move outwards, down, inwards and
up through the middle, lifting off A hands.
6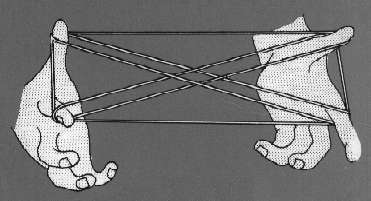 7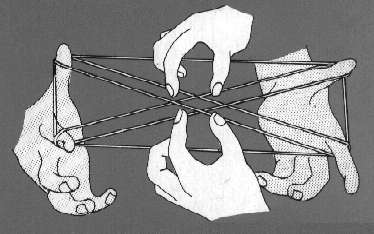 A grasps strings at intersection and repeats
movements in picture 5, lifting off B hands.
8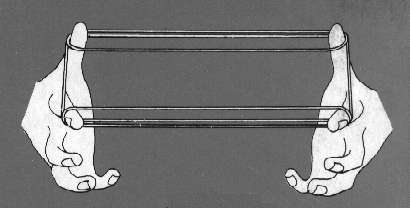 9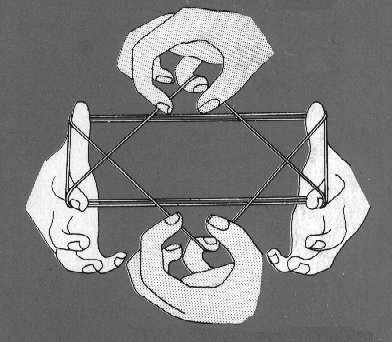 Hook little fingers around opposing middle
strings and repeat movements in picture 5.
10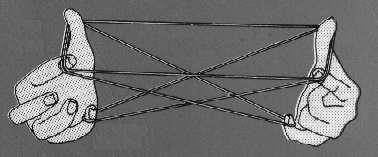 Note:
People have played games with string for many thousands of years and such games are found amoug primitive tribes all over the world. No one knows for sure how the name Cat's cradle originated but it is one of the best known string games. The basic moves shown here can be continued and repeated to form further paterns. If you have any difficulty following the instructions, ask you grandmother!